Pocket-sized tablets of natural vegan soap
Easy to carry, so take it with you everywhere - on car trips, hikes and rides, camping, etc.
Soap is made from all-natural vegetable materials that is friendly to the environment and to your skin.
Each pocket-sized box holds 15 soap tablets.
Details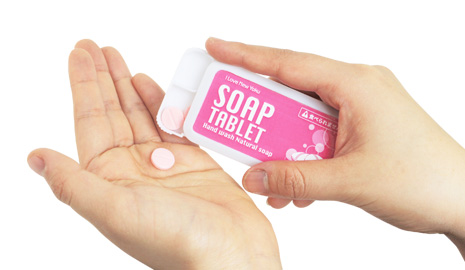 Each tablet provides enough lather to wash your face and hands.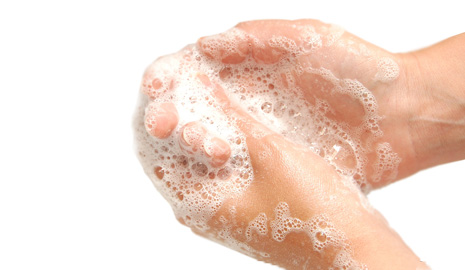 Soap is made from all-natural ingredients.
Variation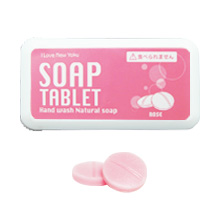 Pink / Rose
Rose Scent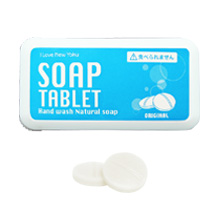 Blue / Original
Regular Soap Scent
Yellow / Citrus
Citrus Scent
Specification
Size
Approx. W12 × H12 × D3 /mm
Material
Palm fatty acid - Na, palm kernel fatty acid - Na, BHT, glycerin, dimethicone, sorbitol, fragrance(+/-), red 227, yellow 4
Weight
Approx.0.3g per tablet (15 tablets in 1 case)
※ Please take note that contents of instruction manuals and catalogs may be altered without prior notice.