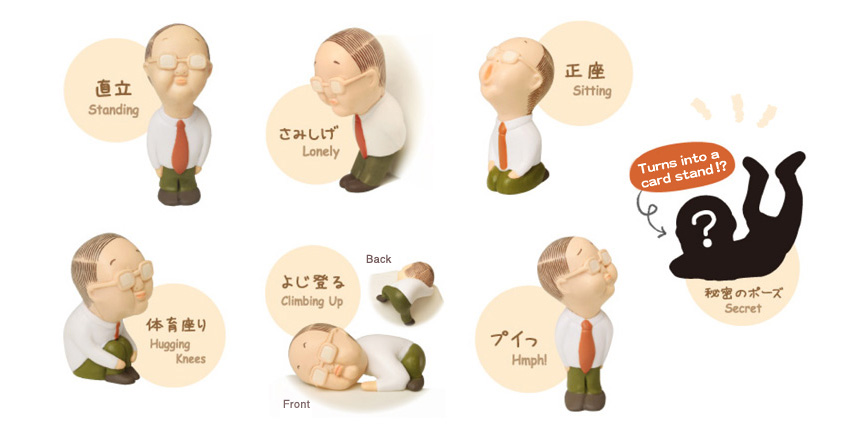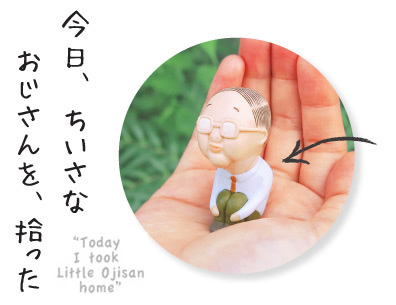 One day while walking to
the convenience store,
I met...

Little Ojisan !!
From that moment, my days
with this strange little guy began...
(Ojisan = "old guy" in Japanese)

Author: あさののい (Asanonoi)

"Little Ojisan" originally began in 2007 as a comic
diary series posted on the author's online blog.
From 2012, the series began airing on Chiba TV
Network (Japan) in short animated episodes.

The ever popular Little Ojisan is now avaliable
as collectible figures (true to his actual size).
You too can have a Little Ojisan by your side
to accompany you, just like the original story!
Image Gallery
Package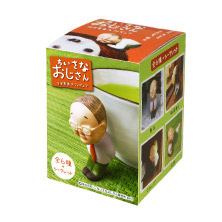 Blind Box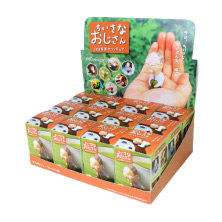 Assort Box
(Blind Box × 12)
Note: Each figure is packaged randomly, so you won't know figure you will get!
Specification
Figure Size
Approx. W125~58 × H40~68 × D28~35 /mm
Material
ATBC-PVC, etc
Package Size
Approx. W50 × H70 × D50 /mm (Blind Box)
Variation
6 Variations + 1 Secret
More Information
※ Please take note that contents of instruction manuals and catalogs may be altered without prior notice.

©あさののい/ちいさなおじさん研究所2012